Dear Parents,
Newsletters will go out every other Friday and these will keep you up to date with happenings here in school. School Newsletters will be published here and will also go out via our app, so please make sure you have it downloaded and working – it's invaluable for keeping you updated. If you are struggling with getting the app to work, please give us a ring at school and we will be able to assist.
Macmillan Coffee Morning – September 2022
Thank you so much to everyone who attended and donated to our Macmillan coffee morning, it was brilliant to see the hall so busy, we raised a huge £458.40!
We hoped you all enjoyed the delicious cakes on offer!
The winning raffle tickets are as follows, please come to the school office with your ticket to collect your prize!
Blue ticket 221 -225
Blue ticket 131 – 135
Brown ticket 156 – 160
Blue ticket 86 – 90
Brown ticket 216 – 220
Leavers Disco
KS2 Beach Trip
KS1 Beach Trip
Bandakadabra
Do You Remember The First Time? (End of Year Show)
Sports Day
Once again thank you to everyone who attended and took part  in this year's Sports Day.  Also once again the winning team was Green.
Quad Kids
Well done to everyone taking part in this year's Quad Kids event.  The overall winning team was Green team.  Here are a few of our medal winners.
Summer Fair 23rd June 2022
What a fantastic night we had at the Summer Fair last night! It was great to see so many people back at school to help us celebrate — especially because we have missed so many Summer Fairs in the past few years.
We again had fantastic support from yourselves and the wider community — it was extremely busy from the minute we opened the gates until well after 8pm. Thank you again to all who contributed, took part, helped out and came along to enjoy the fun – we couldn't have done it without you!
Takings last night amounted to over E5,100! Once we have taken off expenses, it looks like we will have over E3,SOO profit to put to good use in school for our children. Fantastic! This is an amazing amount and just goes to show how well supported we are – thank you again.
Cleves Cross Has Got Talent
Our finalists put on a brilliant performance last night. They had already performed in school and the children had placed their votes to choose this year's winners who were: 3 rd Place – Pria (Yl) 2nd Place – Sophie (Y4) 1st Place – Jack (Reception)
Summer Fair Poster Winners
Rec — Odin, Yl — Amelija, Y2 —Joshua, Y3 — Ella, Y4 — Sophie, Y5 — Keysha, Y6 – Faith
Thank you so much for the fantastic response to our non-uniform day for bring a bottle and a thing. We can tell we are going to have a fantastic Summer Fair this year!
We will be starting our £1 name draw next week and our next non-uniform day (donation of a thing) on 15th June.  Once again, thank you for your continued support.
Queens Jubilee Picnic Lunch and Soccer Aid
Open Afternoon


World Book Day
Our World Book Day celebrations started with Adam Bushnell  leading a wonderful assembly for everyone and then  worked throughout the day with all classes..
A huge well done to our World Book Day winners from today who were chosen by our special visitor. They each received a special prize for their efforts! Super work everyone!.
And of course the adults in school had to get involved with World Book Day too. I think some of them enjoyed the day as much as the children did!
A huge well done to our Internet Safety Competition winners. Olivia, Ava and Matilda all made a huge effort with their posters and leaflets. Thankyou to all that entered.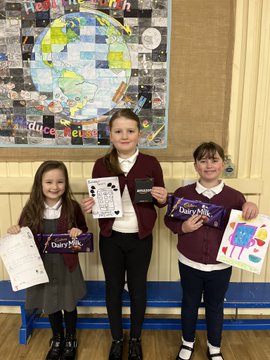 Goodbye and Good–luck! Miss Hughes has been working with us as a teaching assistant in Y2 and as lunchtime supervisor. After half–term, she will be moving to a new school to continue with her career. I know that Miss Hughes will be a huge miss in school but we wish her the best of luck on her exciting journey!
Mrs Hilton is also retiring (again) and we wish her a happy retirement and hope she takes a well–deserved rest! I know
she will have many adventures planned but I also know that we will certainly see her soon and she is always very welcome

.
Valentine Disco
Winmarleigh Residential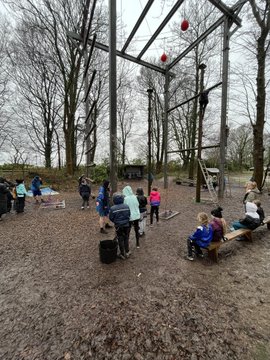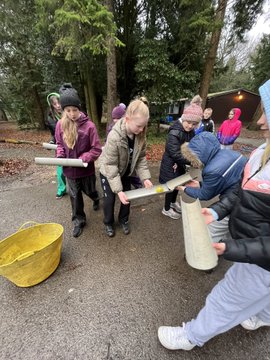 Year 6 – Chinese New Year Celebration, Durham Town Hall
A group of budding artists enjoyed a morning with Jayne from @TheNorthernArt! They made some fabulous hats using recycled materials! #youngartists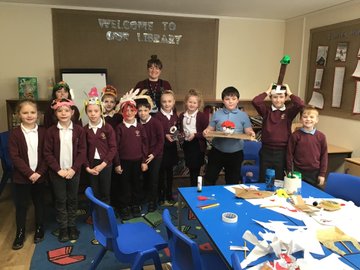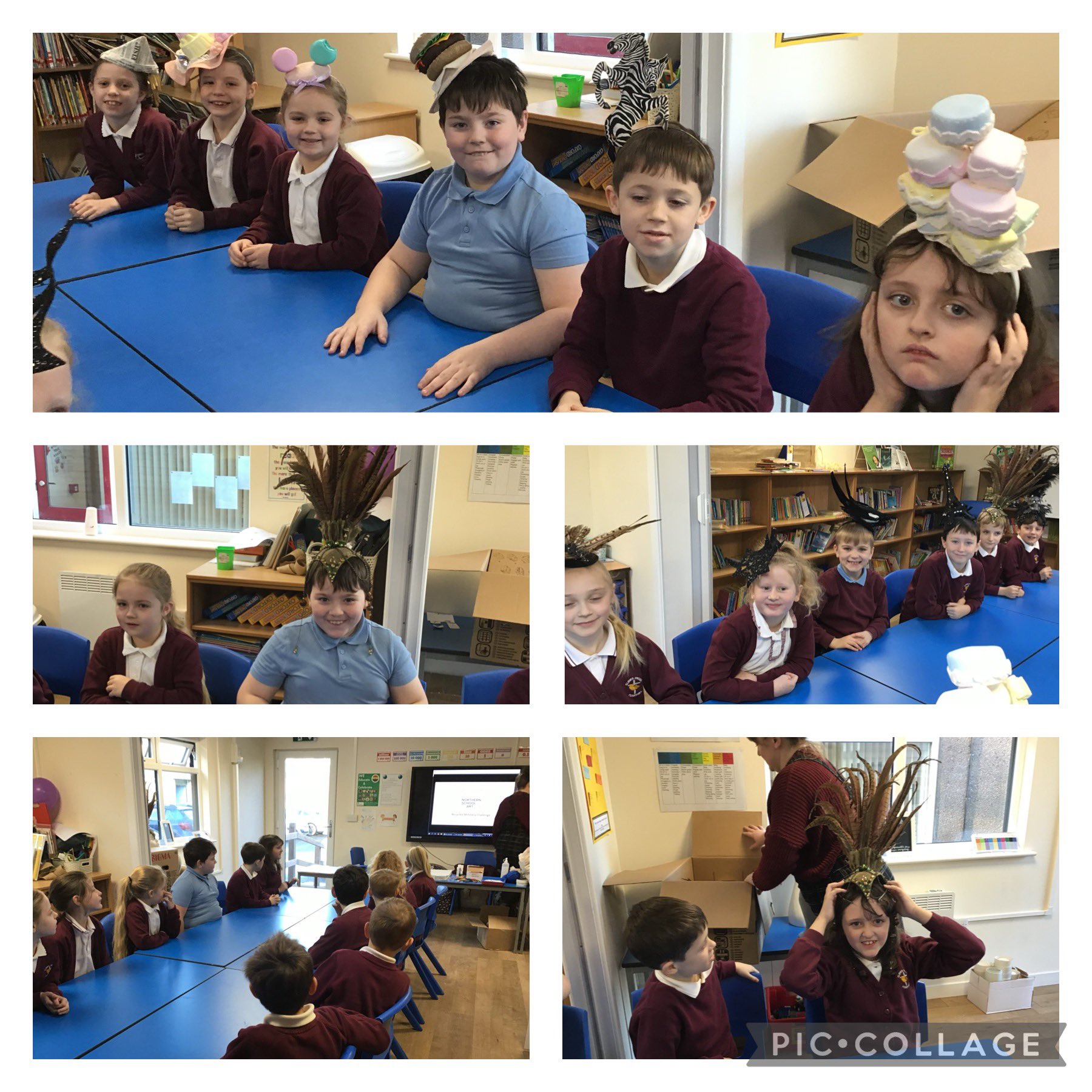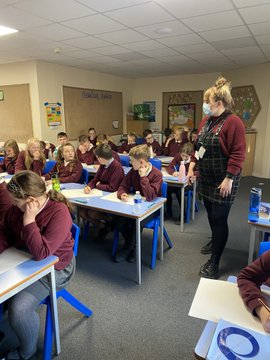 Year 5 had some first aid training. The children picked up some valuable, life-long skills for how to react in an emergency.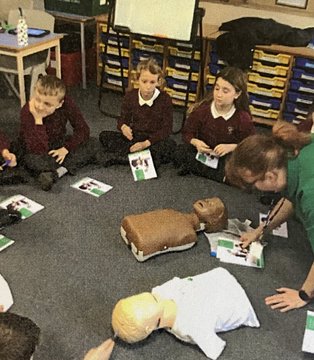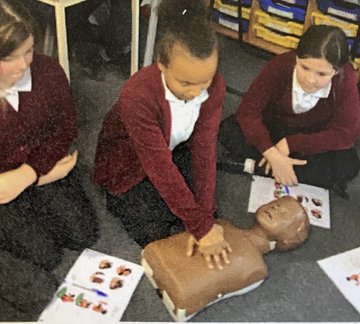 To view this years Carol singing, please click on the link below:
Carol Singing 2021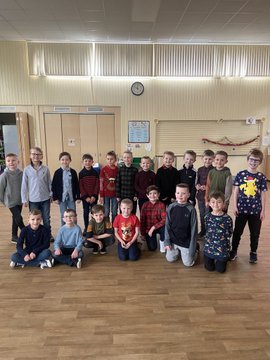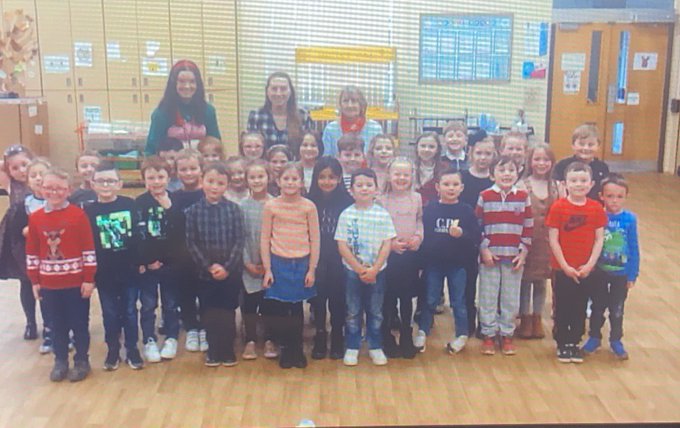 Diwali through traditional artwork
Ahead of Diwali, the festival of lights ( 4 November 2021), artists Jayamini de Silva and Veena Soni, director of English as an Additional Language (EAL) and Diversity Solutions, showed us how to produce our very own rangoli art.
The workshop is part of a special programme created by Durham County Council, the local Hindu community, Durham University international students and the arts agency GemArts to help children discover more about Hinduism.
The community ambassadors worked this morning to help spot any drivers that were speeding down Wood Lane near school. It's important to raise awareness so we can all live in a safe and clean environment.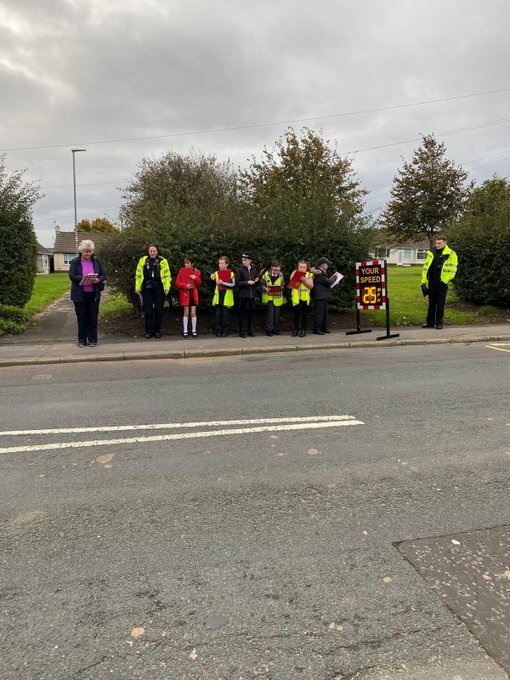 Thanks to Tidy Ted and Kate today who came into school from Durham Civic Pride to speak to the children about littering and gave us some important messages too.
Go Well
Y4 have arrived at Arbeia! We are really excited to learn more about the Romans!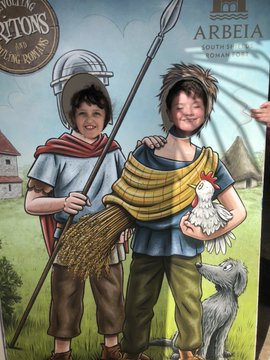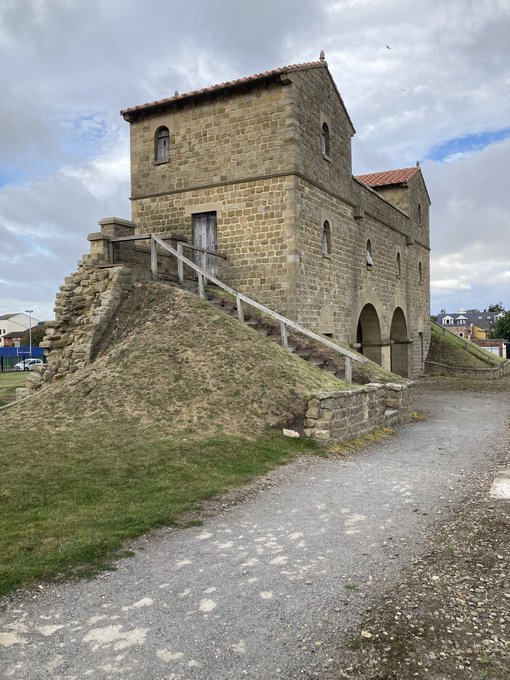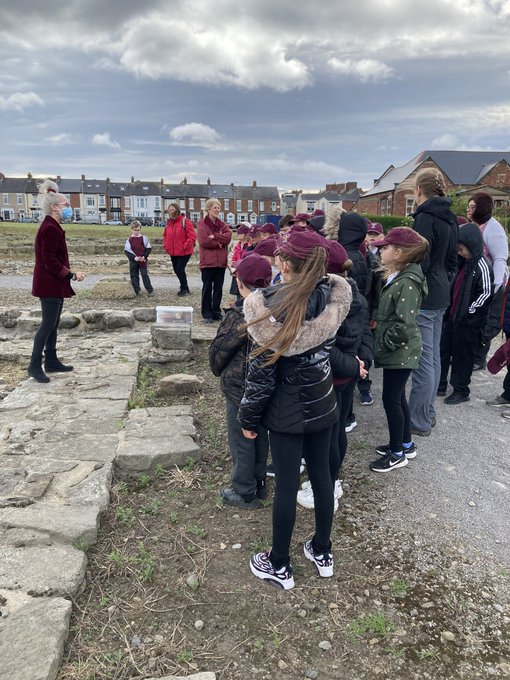 Year 1 enjoyed our PE lesson outside on the field understanding the difference between running and jogging. We also checked how fast our hearts were beating afterwards and talked about why they did this.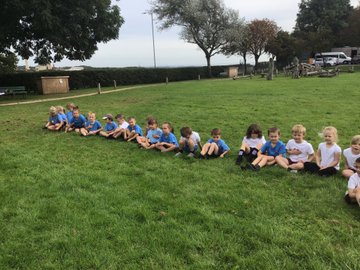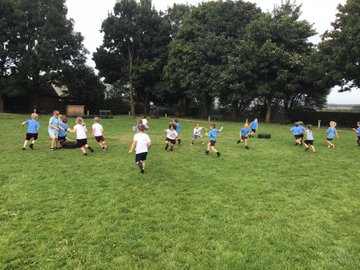 Go Well Heart Project
The Go Well HEART project is up and running with schools selecting their pupils for our Secret Mission! Thank you to AAP funding partners Great Aycliffe and Middridge Partnership, Spennymoor, Bishop Auckland and Shildon and East Durham Rural Corridor, plus County Durham Sport.
Fantastic effort Year 4! You all did amazing in your first swimming session!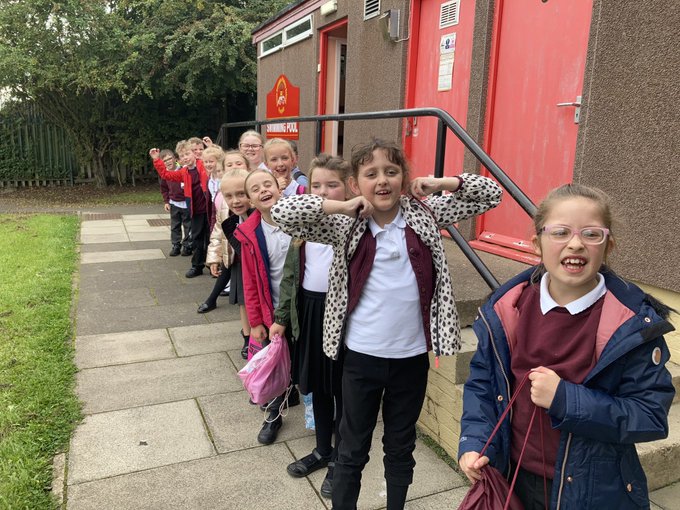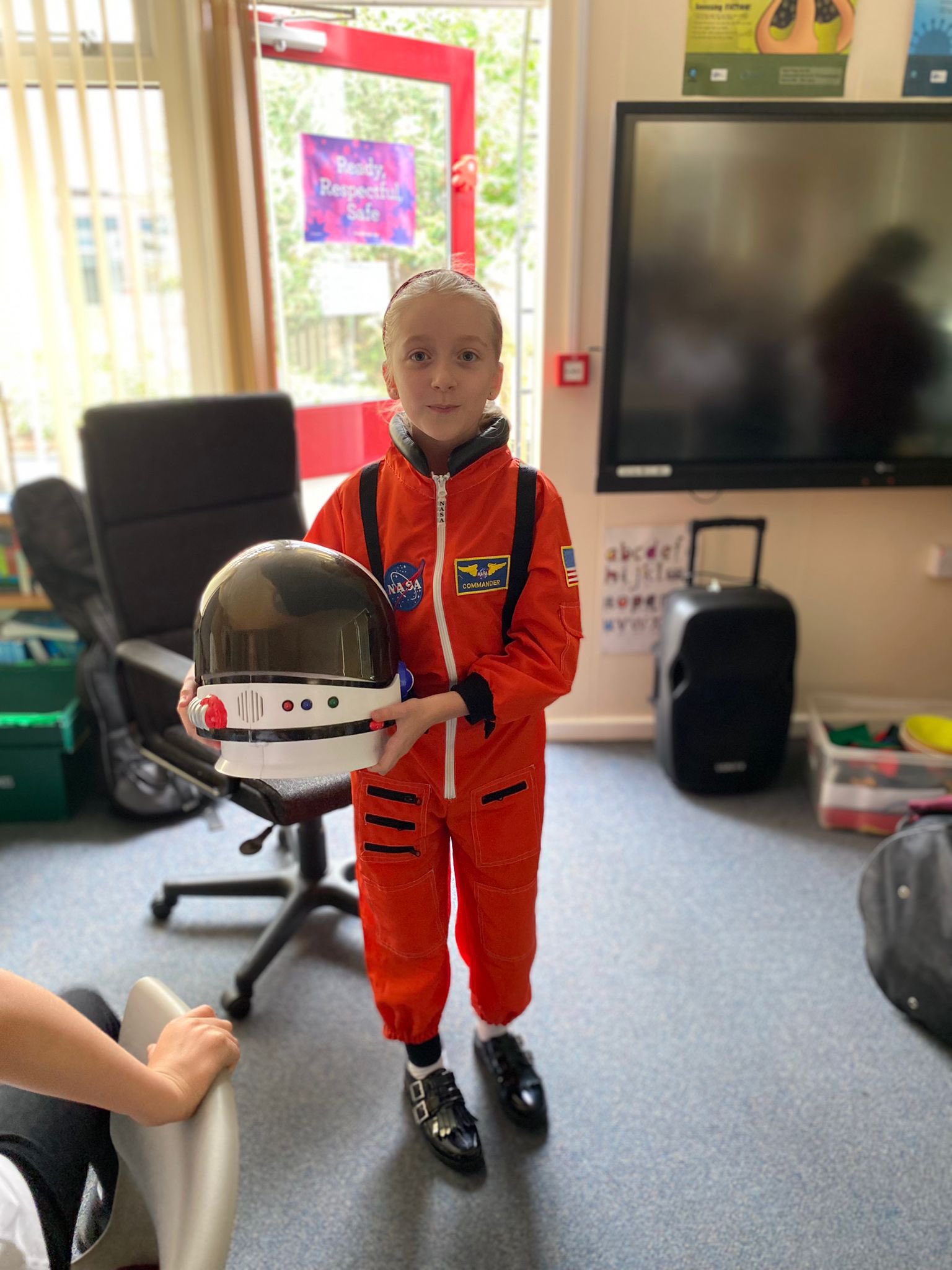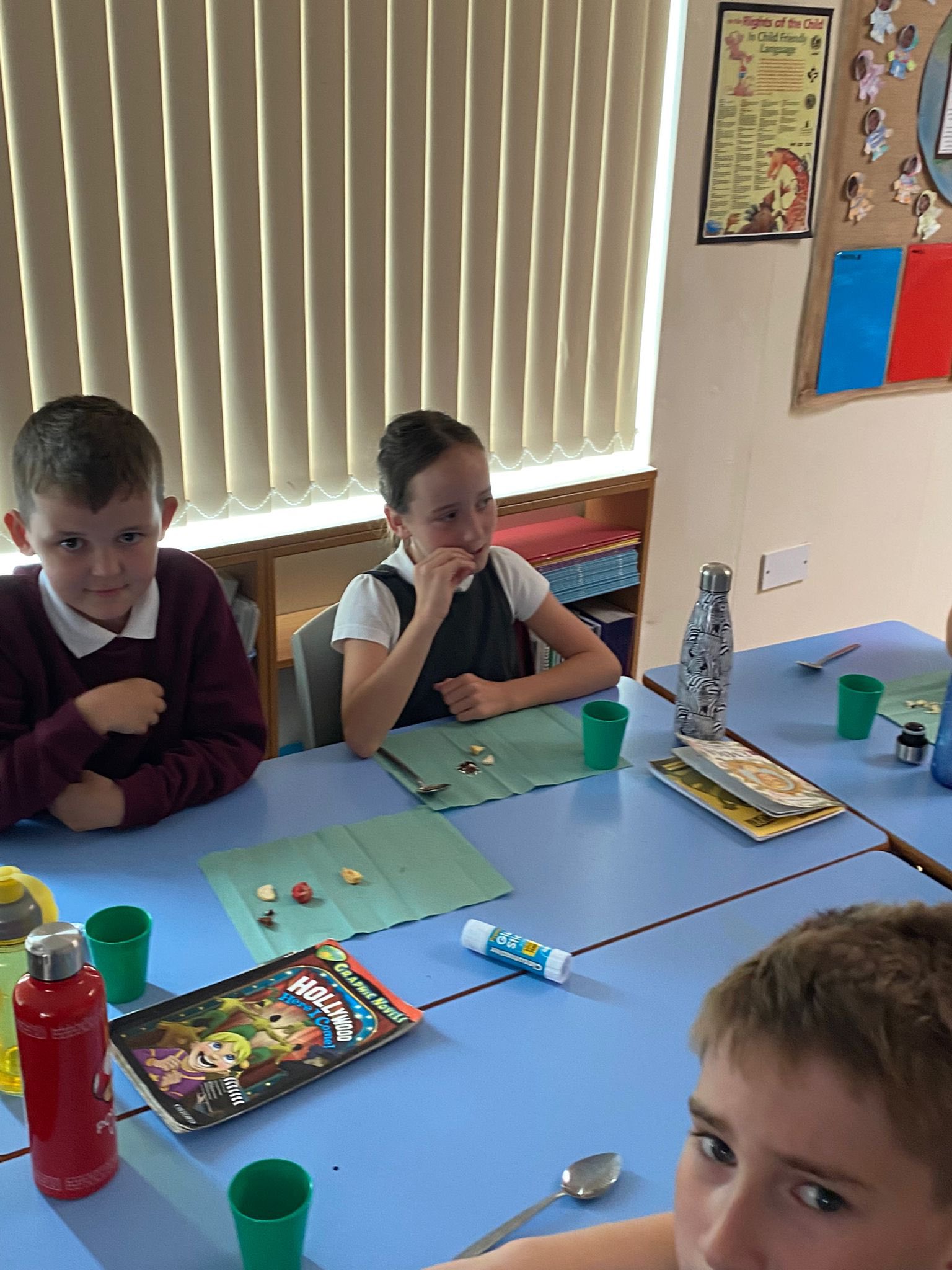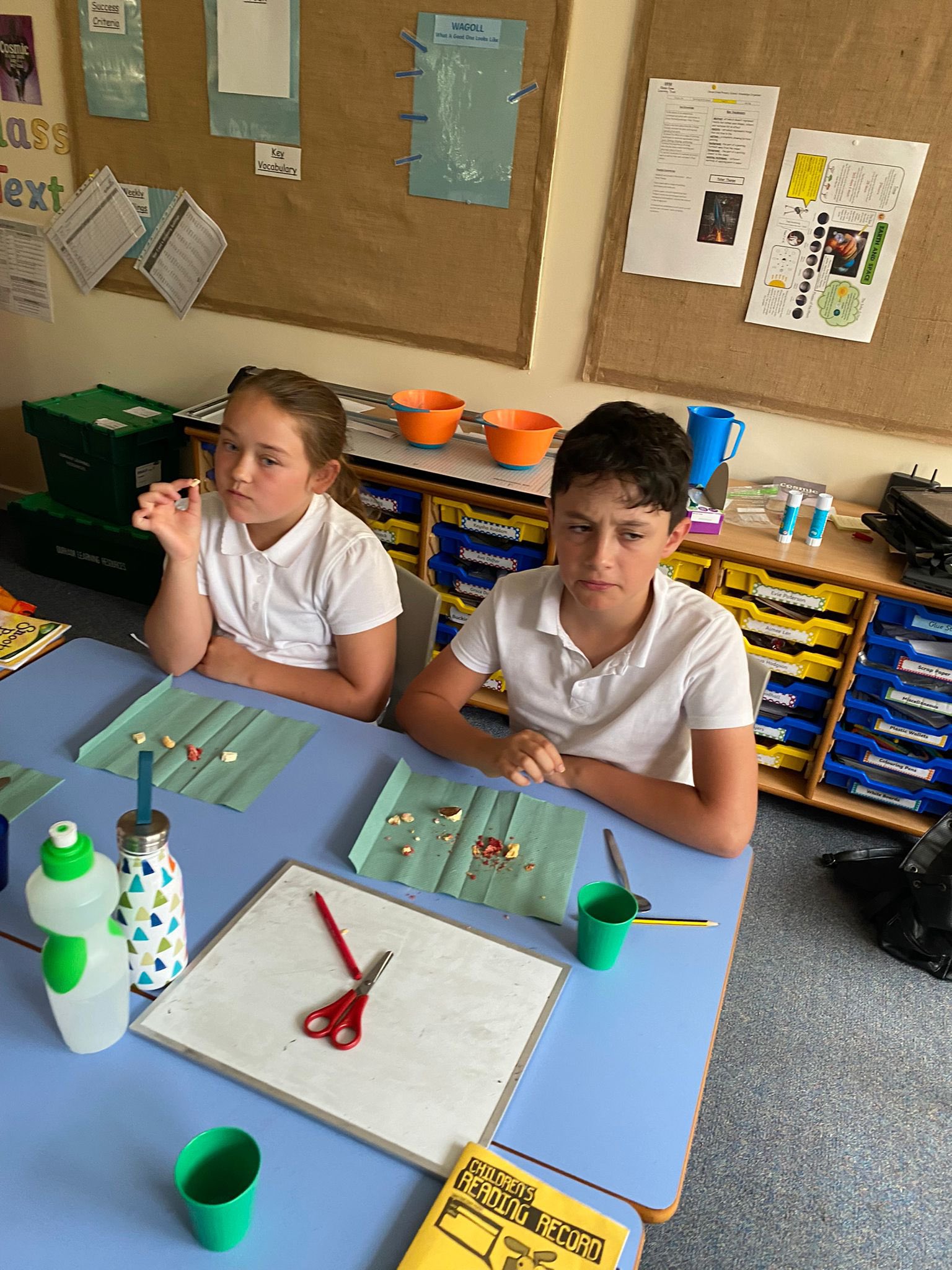 Year 5 have started their space topic today. They enjoyed dressing up and even tried some space food.
Year 6 met their reception buddies this afternoon. They explored the outdoor areas of school a bit more and the reception children enjoyed showing the year 6's around their classroom too.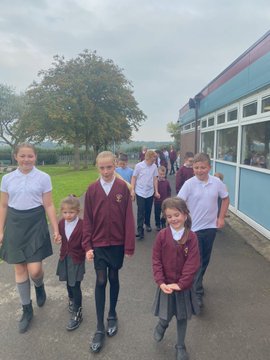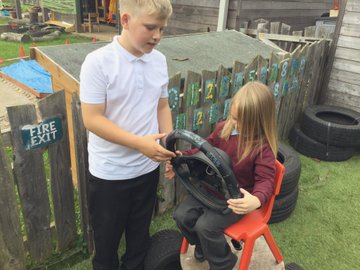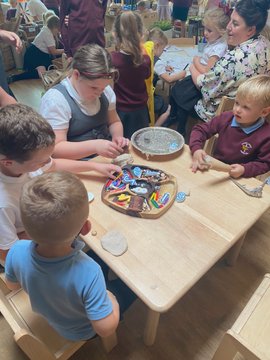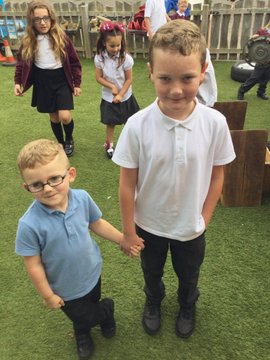 Year 3 have loved practical maths this week! Lots of work with place value grids, base ten and part whole models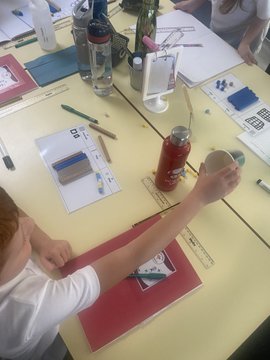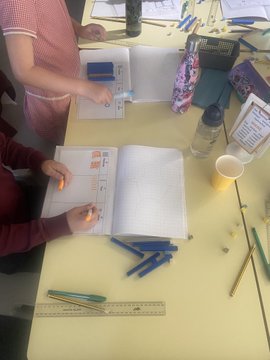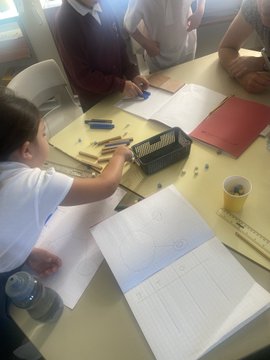 A huge Cleves Cross welcome to our new Reception class! They have certainly enjoyed exploring their new classroom this week!