We enjoy learning and developing key skills both in and outside of school. See what we have been up to recently.
Year 2 have had a busy couple of weeks back at school. We've explored non-fiction texts in English and used our Science knowledge to produce a leaflet all about being healthy. We've also been looking at animals and their offspring. We've started exploring moving vehicles in DT and will be producing our own soon. In PE, children were given a limited range of equipment and worked together to create their own athletics themed games including jumping, throwing and running. Super work everyone!
What lovely art work from Year 1 this past week 😍! We have been learning about Andy Goldsworthy and how he creates sculptures using natural materials.
Year 3 loved planning and creating their Egyptian Shaduf structures in DT! Lots of teamwork and discussion – well done everyone.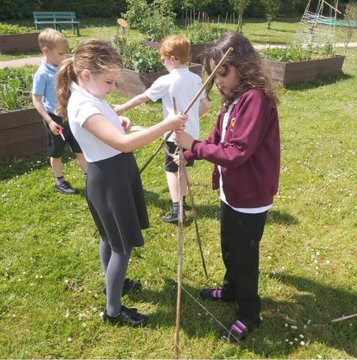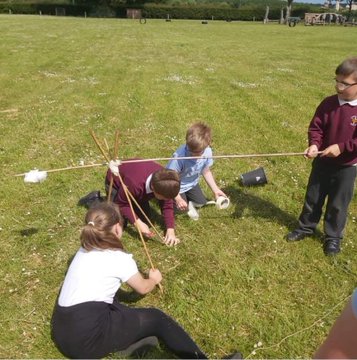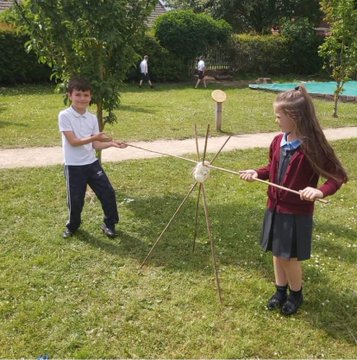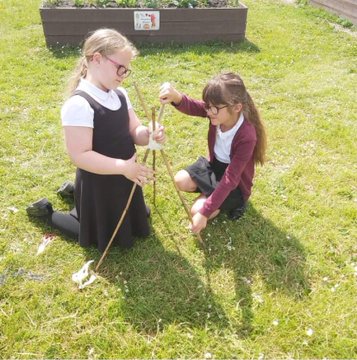 Nursery have patiently watched tiny caterpillars grow into big, fat caterpillars. They created a chrysalis around themselves and stayed inside for a long time. This week we were amazed to see 5 Painted Lady butterflies emerge! Today we released them.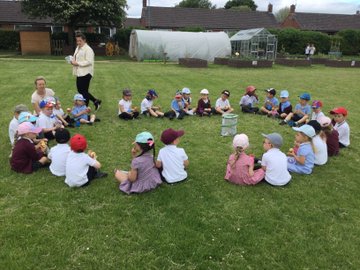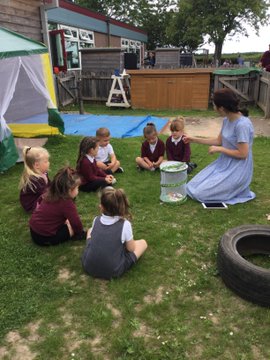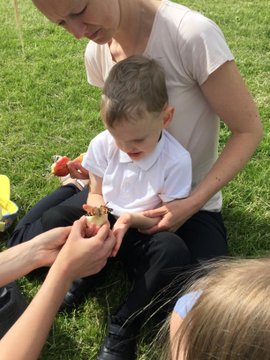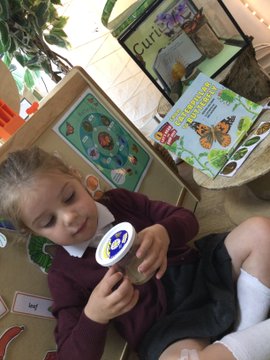 A change from chocolate and cakes in Scamps. We have made some healthy fruit kebabs tonight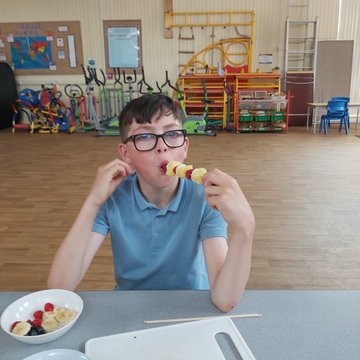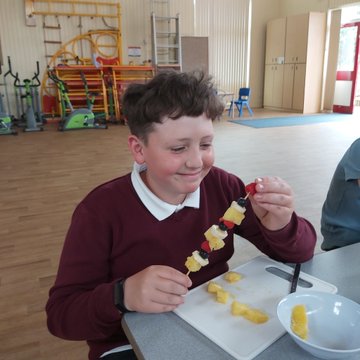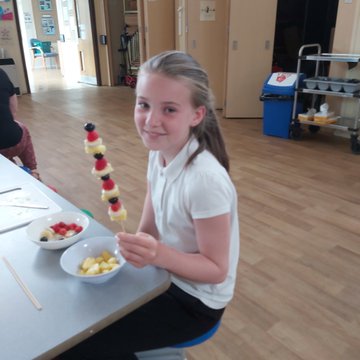 Year 1 have just started reading Roald Dahl's George's Marvellous Medicine and what a glorious day to be outdoors designing and making potions as part of our science and English lessons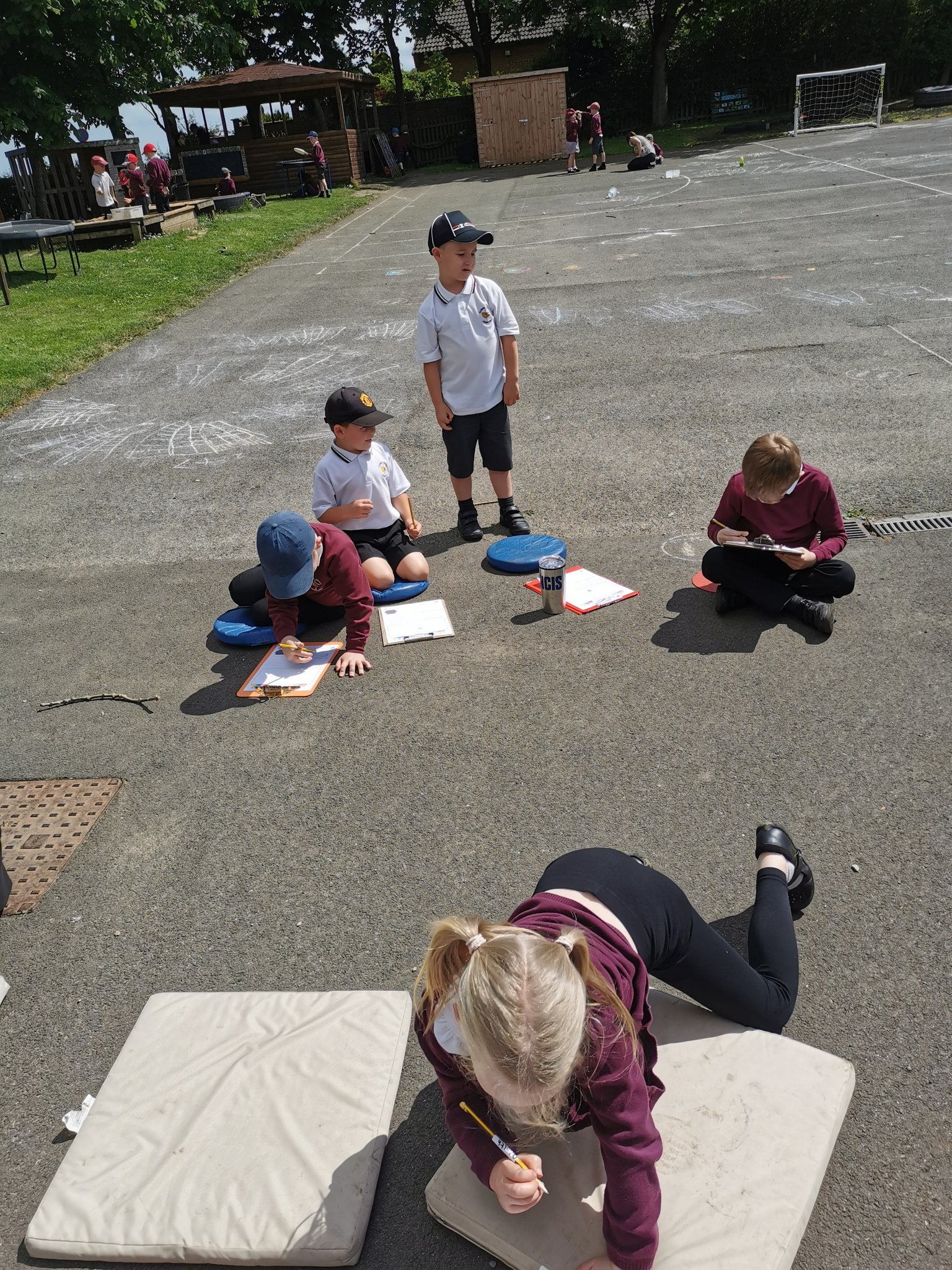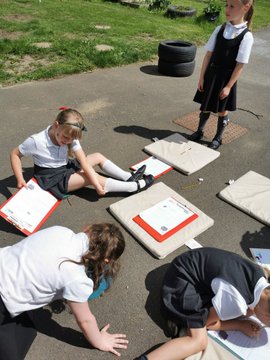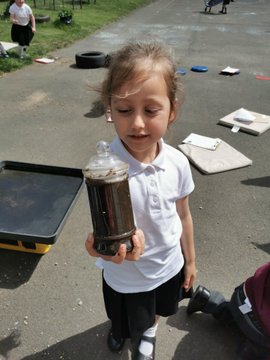 Year 3 enjoyed sorting argument cards into for or against a happy ending for main character in the Egyptian Cinderella. Did she want to marry the Pharaoh ?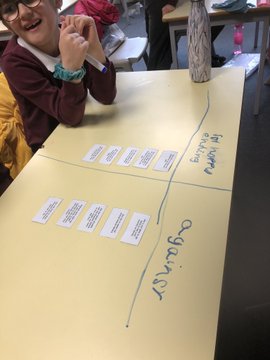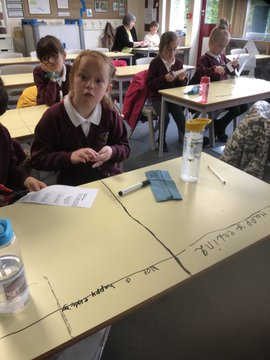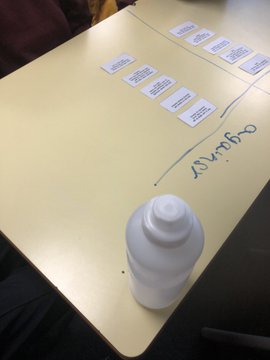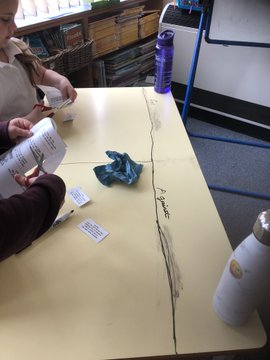 Year 4 have had a fantastic first week back! We've made the most of the beautiful weather and spent lots of time outside. We enjoyed looking for evidence of the 7 life process in Science. We then made posters to show what we'd found.